Killer Releases - A Brief History
The Tony Montanas
Criminal Energy EP
---
limited to 444 copies, no reprint
white 180g vinyl, fold-out sleeve
Tracks:

Black Pearl
Woke Up Dead
Gone Tomorrow
Home Tonight

sould out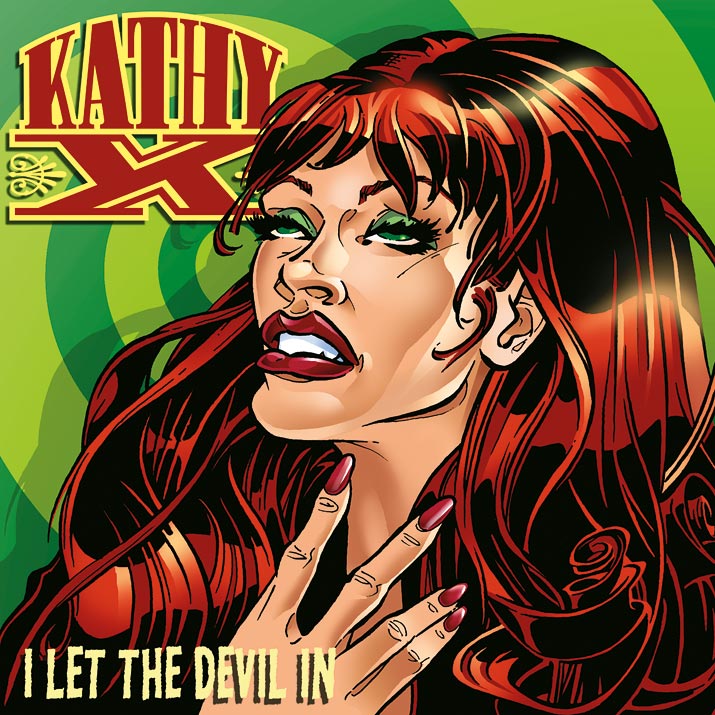 Kathy X
I Let The Devil In EP
---
limited to 444 copies, no reprint
red vinyl, fold-out sleeve
Tracks:

I Let The Devil In
Kick It Out
So Far So Bad
OK UK

few available
Kill City is dead!
Kill City Records was a one-man operation, named after the owners favourite Iggy Pop record, and put out 3 vinyl-only 7inch EPs while it was active.
Everything at Kill City was about creating very unique collectors items for record junkies, so a lot of effort went into the details: the cover art was done by the amazing artist Holger Nüßle and the records come on heavy or colored vinyl. The sleeves are hand-folded (each with a "hidden cover" on the inside), handnumbered and put together with a lot of blood, sweat and tears passion.
The premier release - The Tony Montanas "Criminal Energy" EP - featured cool-to-the-max old school Psychobilly. 444 copies came on heavy white vinyl, wrapped into fold-out cardboard sleeves. They sold out within a few months.
Next in line was Kathy X I Let The Devil in EP. Psychobilly meets Garage Punk, with Kathy's larger-than-life voice on top of it! All that on red vinyl with a zombie fold-out cover sounded like an instant sale to me, which unfortunatey it was not. I still love this record.
The final release brought back The Tony Montanas with their "Traitor!" EP which took off after a rather rough start: the recordings took ages, the singer left the band after release plus you could find the tracks on illegal download platforms from day one. We sold half the copies within two months (when the fans and collectors got their fix), and it went down to almost zero after that. The band was unable to tour without singer and I lacked marketing options to deal with the financial loss the pirated downloads meant.
At that point I realized that i probably suck at the business side of this, and that, while I put all of my money into it, i hadn't been on vacation for a long time. So I decided to rather pay for travels from then on, leaving Kill City Records a sweet and money-eating memory.
Thanks galore goes out to all the amazing people i met and worked with while running this label, you guys really made worth for every effort.
Yours truly runs a Travel Blog these days, creates WordPress Themes and Websites as a freelancer and well... still travels a lot. Feel free to contact me, and take care!